I had some more footage on my camera from newport that i thought was bloggable, or blog-worthy (Also referred to by some people as o
blog
atory photo's ----- and by "some people" i mean no one else but me)...
Shelby and Jon cutein it out at the famous "wedge" between sets... don't we look salty? (and by 'salty' i mean
delicious!
) I had to tell wet-suit-guy to turn around... his face was weird.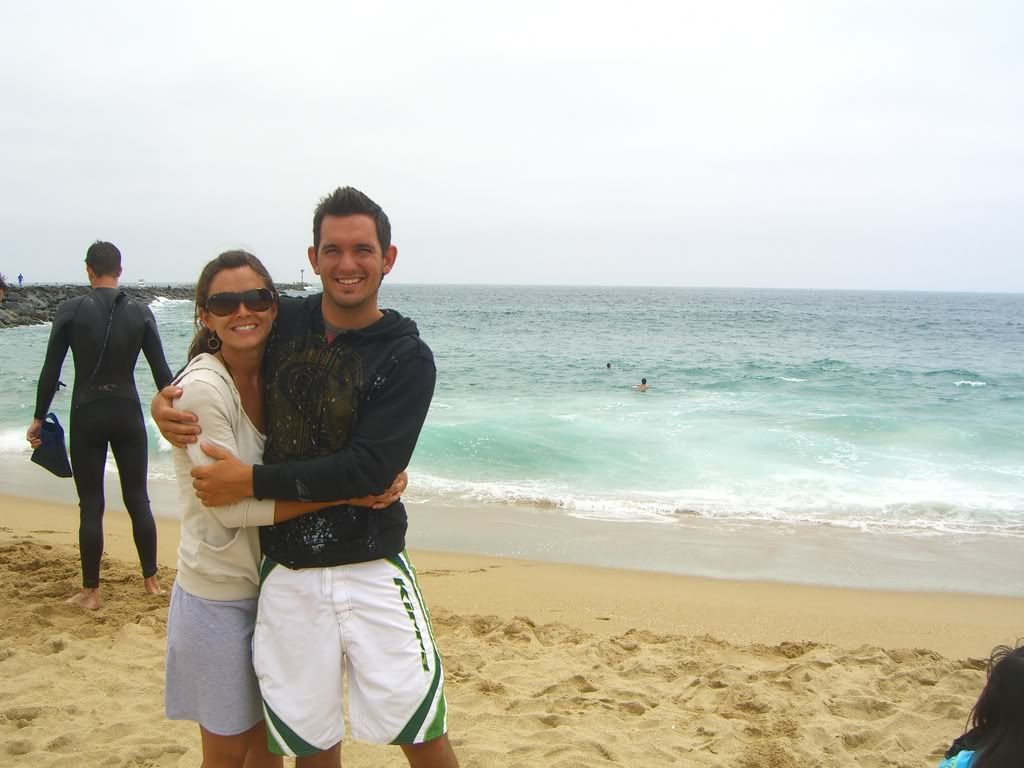 the view from the deck of our beach house wasn't too bad...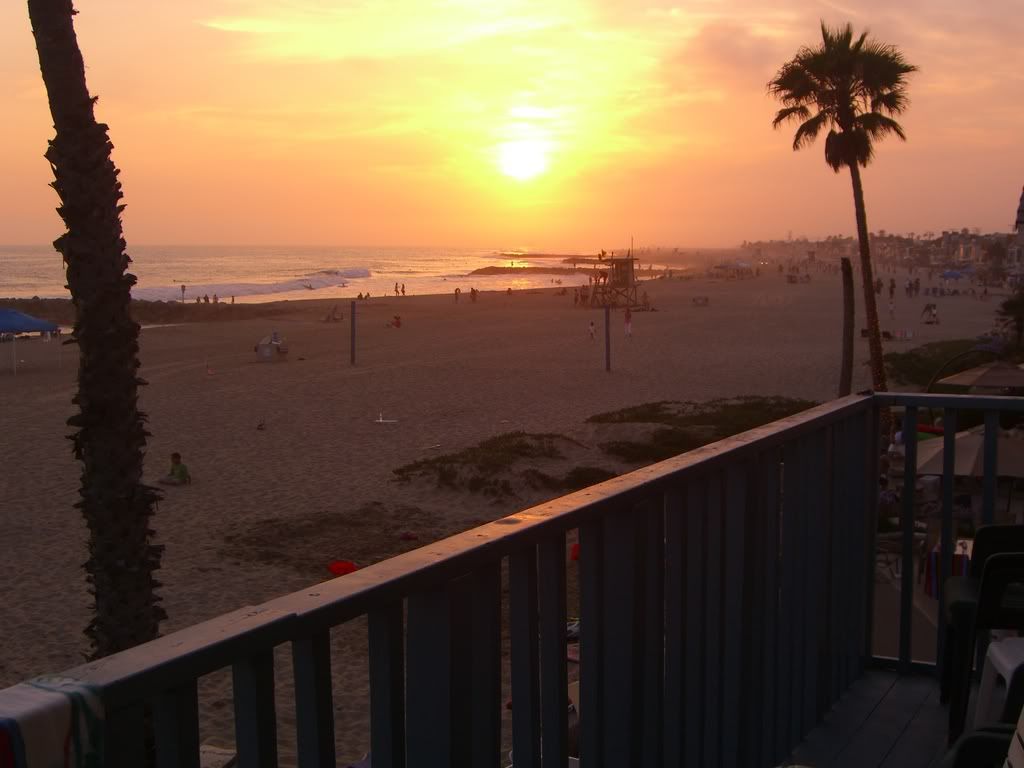 The surf was totally up...
less big more pritty one...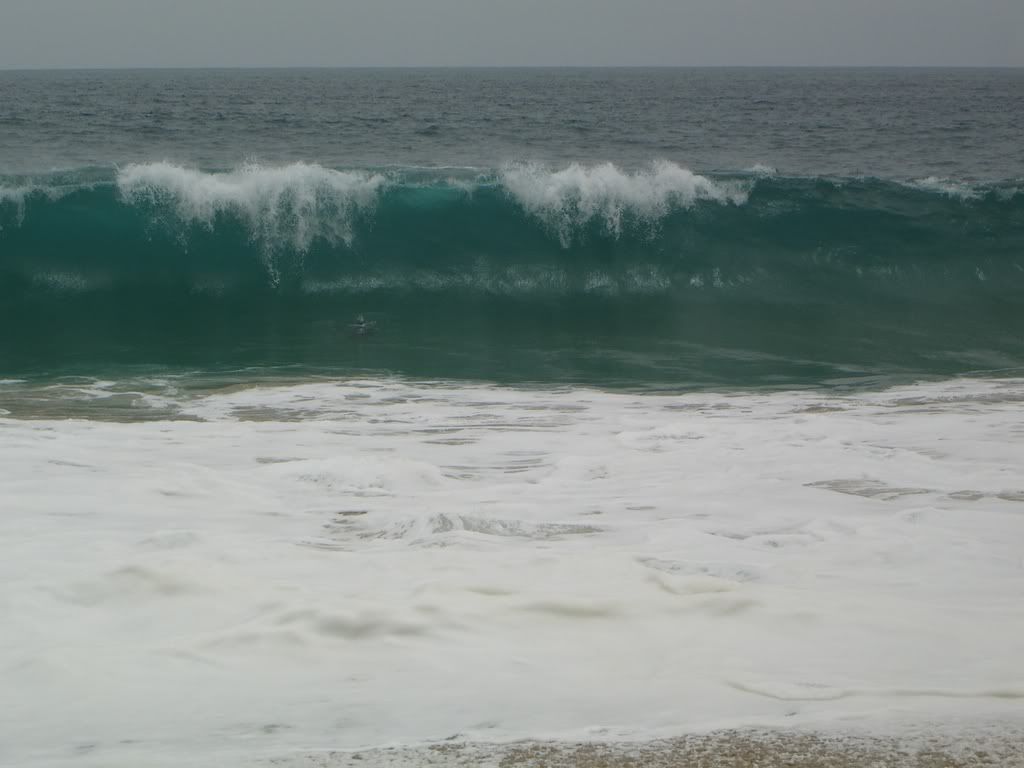 If you look closely you can see a little man ducking these waves.