Shelby was surprised to find no bikini weather at the beaches... just sweatshirts and beanies. It helped her understand why i was so white after i lived there for a couple years... that, along with no sun for 9 months out of the year.
Owen loves chillin in our white trash camper... and he loves his friends beeta and jape nips. Here is the three of them chillin in our mobile dining room near the Redwoods in Southern Oregon. He always does this face when we put him in his alligator pj's:
Owen loved the waterfalls (shelby and i hated them... they were ugly):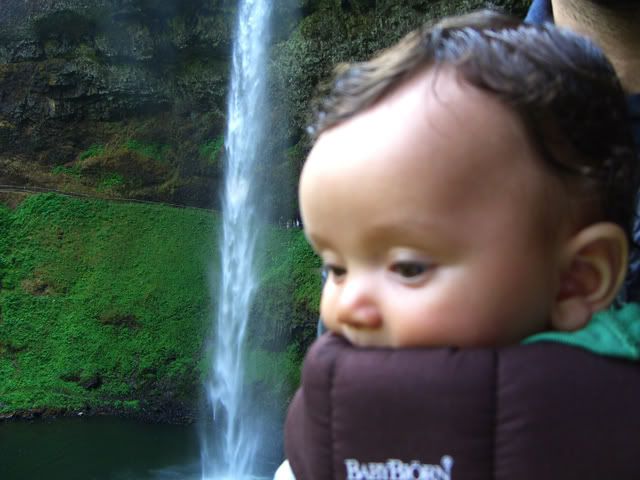 More proof of how gross they were: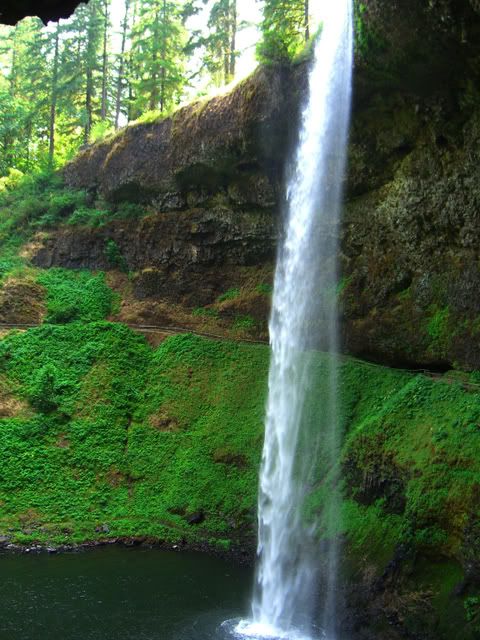 ...and here is Shelby looking on in total disgust (for good reason):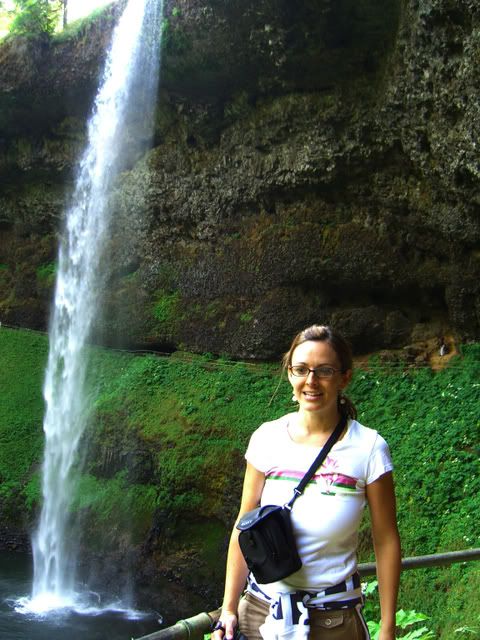 This is my friend's house that we stayed at for the first few nights of our Oregon adventure. it sits right on the famous Rogue River (Meryl Streep is such a naughty hotty when she navigates this river in movies):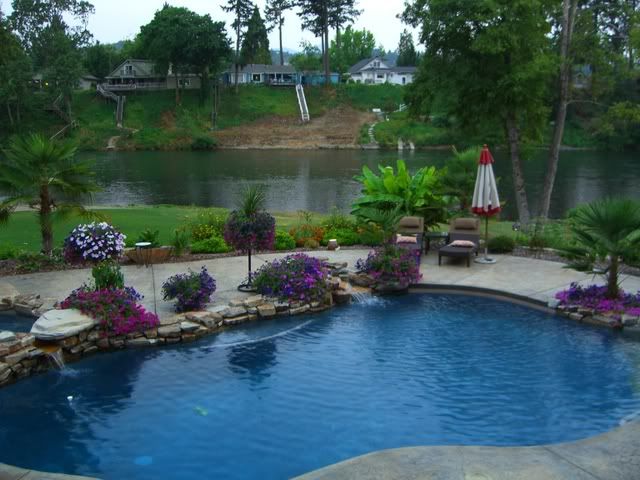 This is my good friend Mark who owns this house in Grants Pass, OR. He was the first person to ever get Owen to full on laugh... i told Mark it was because he was s'damn goofy lookin... which isn't really true (warning: nudity and man nips):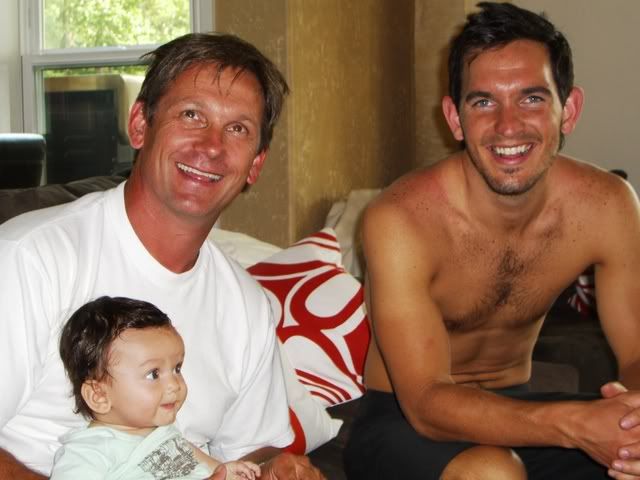 Sand dunes, pine tree's, lakes, and oceans all right next to each other... what the poo??: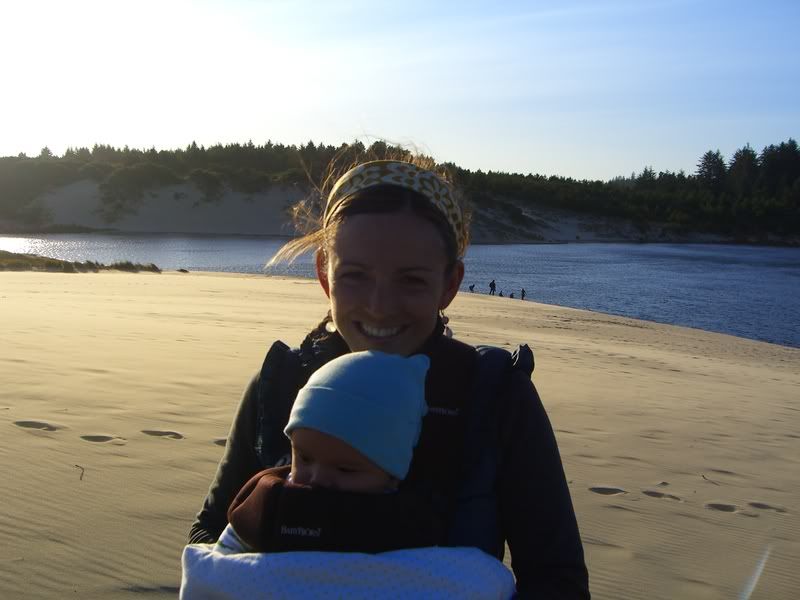 JP Lewis trying on a pair of charisma for the camera: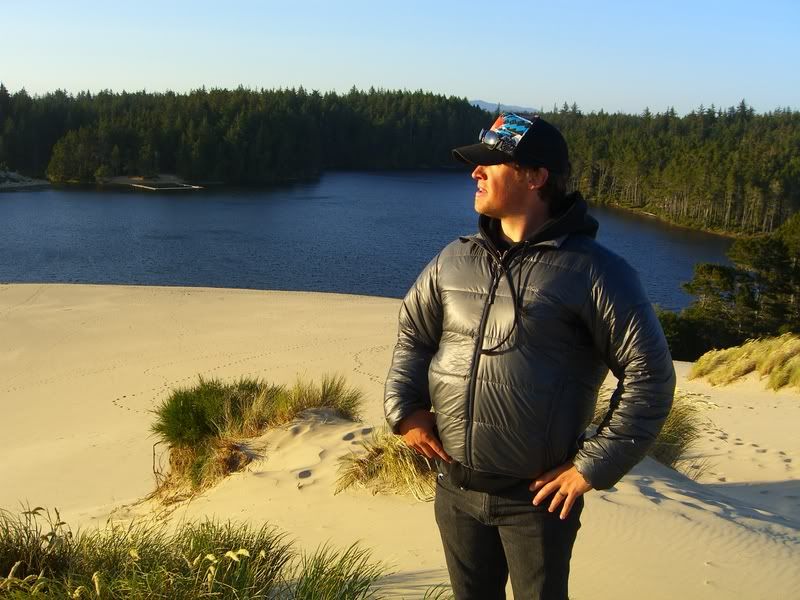 Shelby caught me on film in one of my vulnerable moments gazing off into Eternity (how embarassing):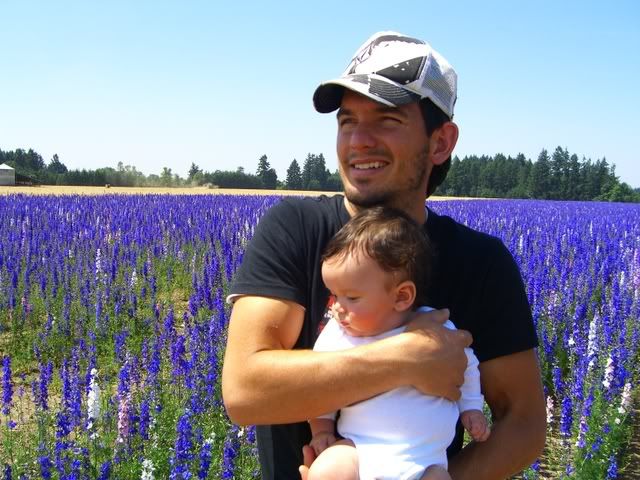 and...
I felt like Denny (the wild stallion) carrying the noble Jim Craig across the raging (calm) Snowy River: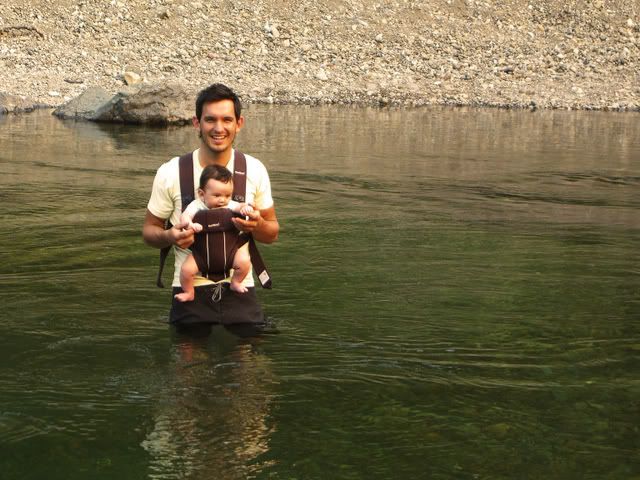 Christmas trees grow on trees out here in Oregon... they are everywhere!! (where's Shelby?):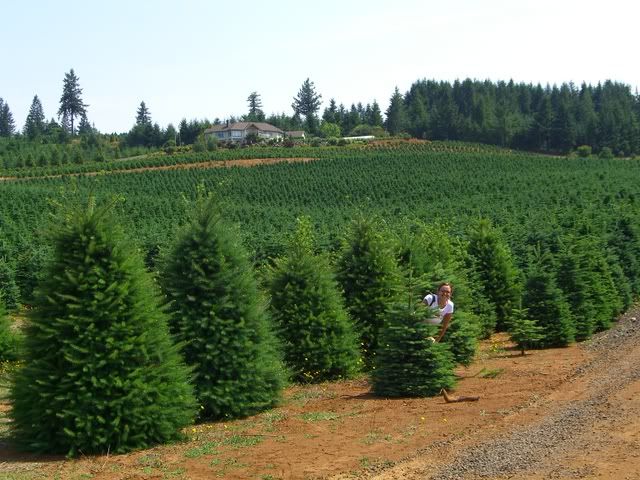 On our way to the coolest swimming hole ever on the Indiana River west of Grants Pass (swimming hole below):
Little hoody man campin in the woods: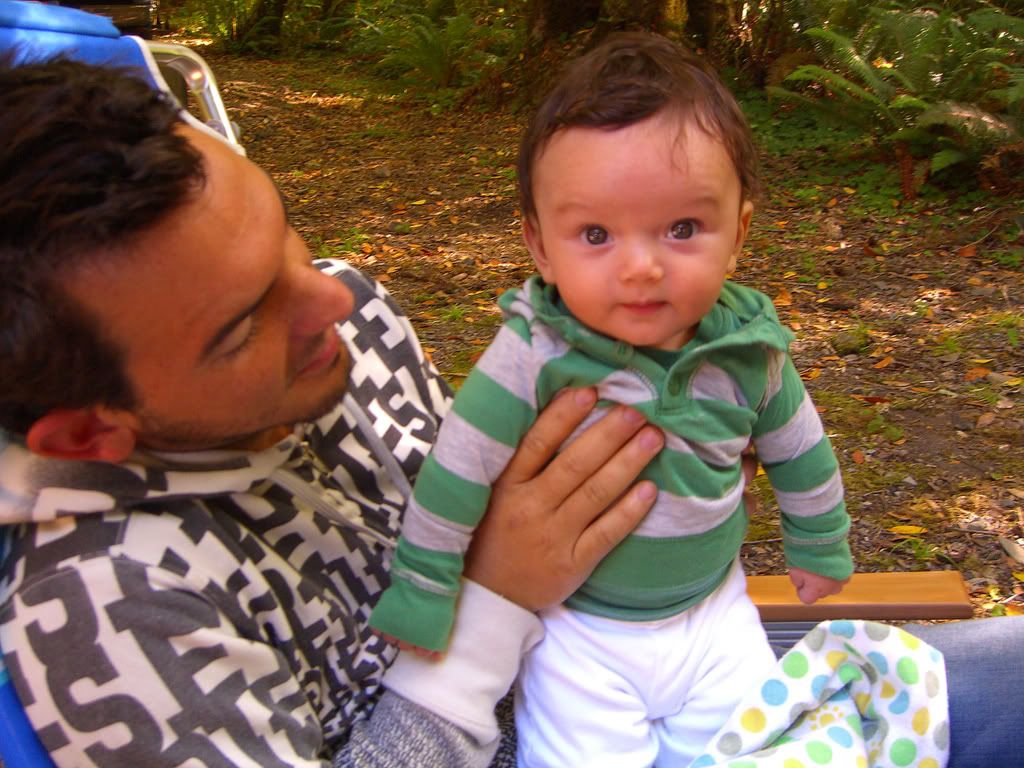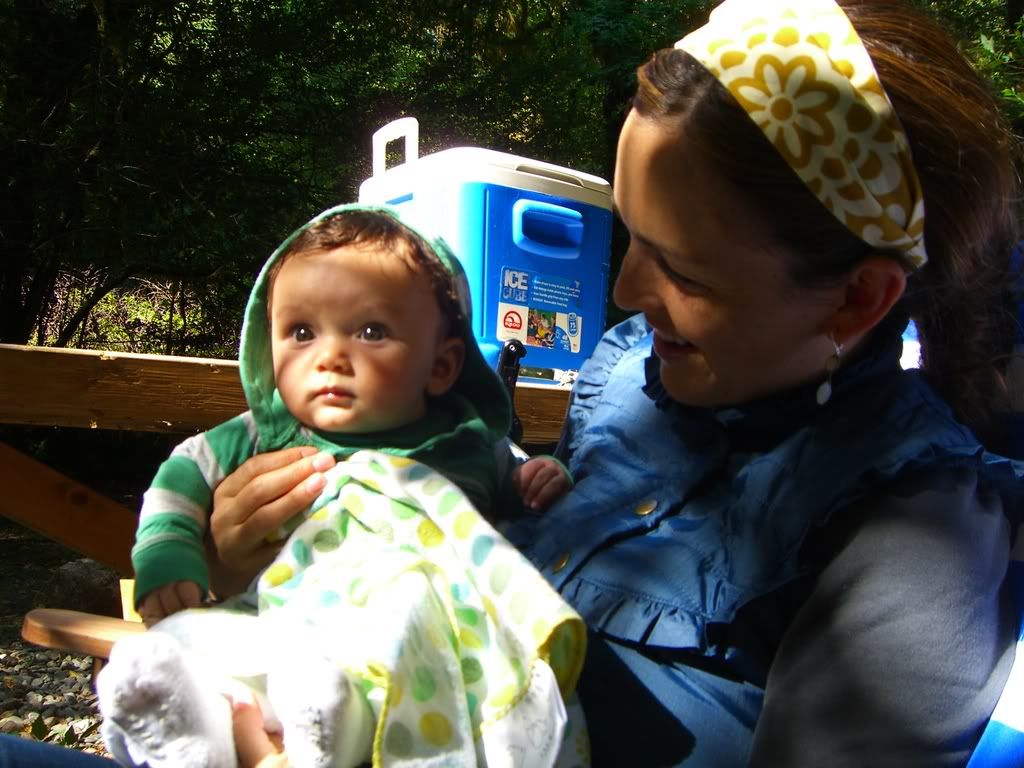 Typical sunset on the Oregon Coast (quite mundane):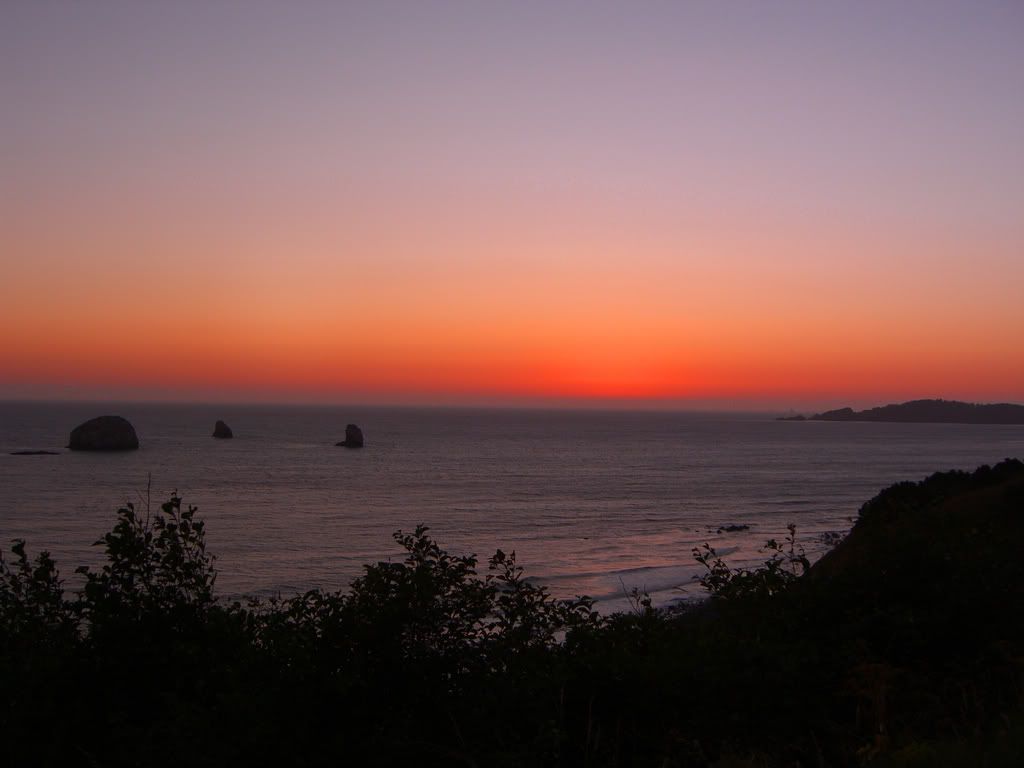 We felt much like the Clampetts rolling in to Beverly Hills when we drove in to downtown Portland with our redneck rig (can you spot it next to the sushi place? can you spot Daisy May Moses rocking in her chair on the back of our rig?):
We finished our trip with a jaunt to Seattle visiting Shelby's uncle and family. Here are some pics of us strolling the great Alki Beach up in Seattle: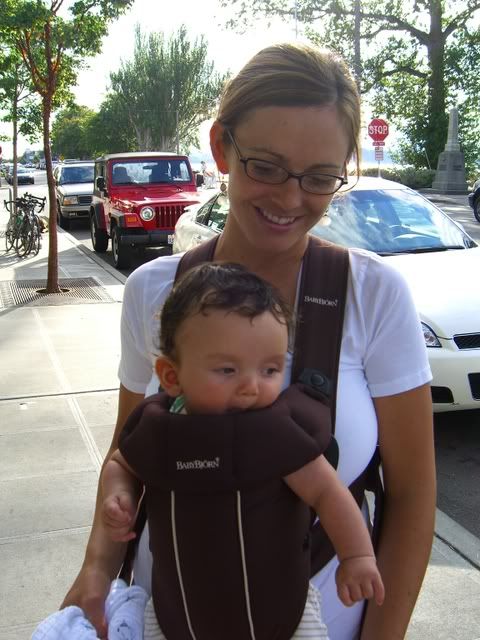 If you ever go to Alki, make sure to stop and eat at Sunfish. The oyster dish will bless your bowels and the fishkabob will tickle the tummy