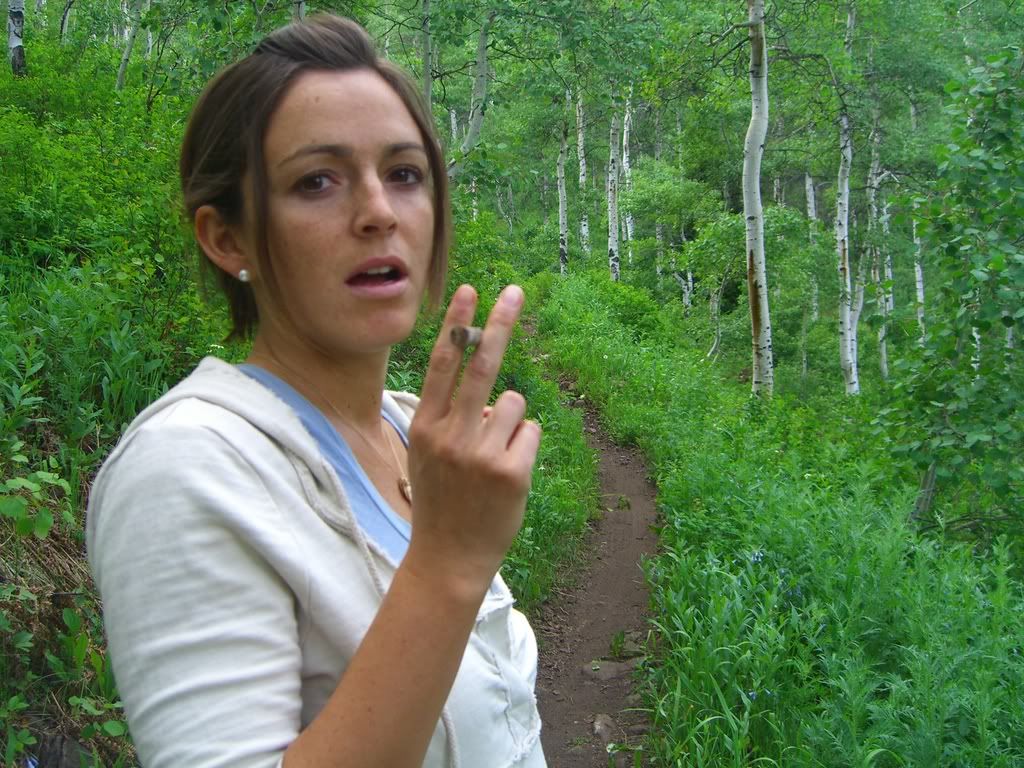 The only thing better than sucking in that pure, sweet mountain air is... suckin down some marlboro reds. I'm posting this case study today to corroborate the evidence which tobacco companies have presented to humanity for decades. Which is... that smoking is damned sexy! To prove my point, please note the confidence and sex appeal oozing from the picture above. Now, direct your gaze to the photo below and pay close attention to the feelings that it stirs within you (notice there is no cig in her hands)...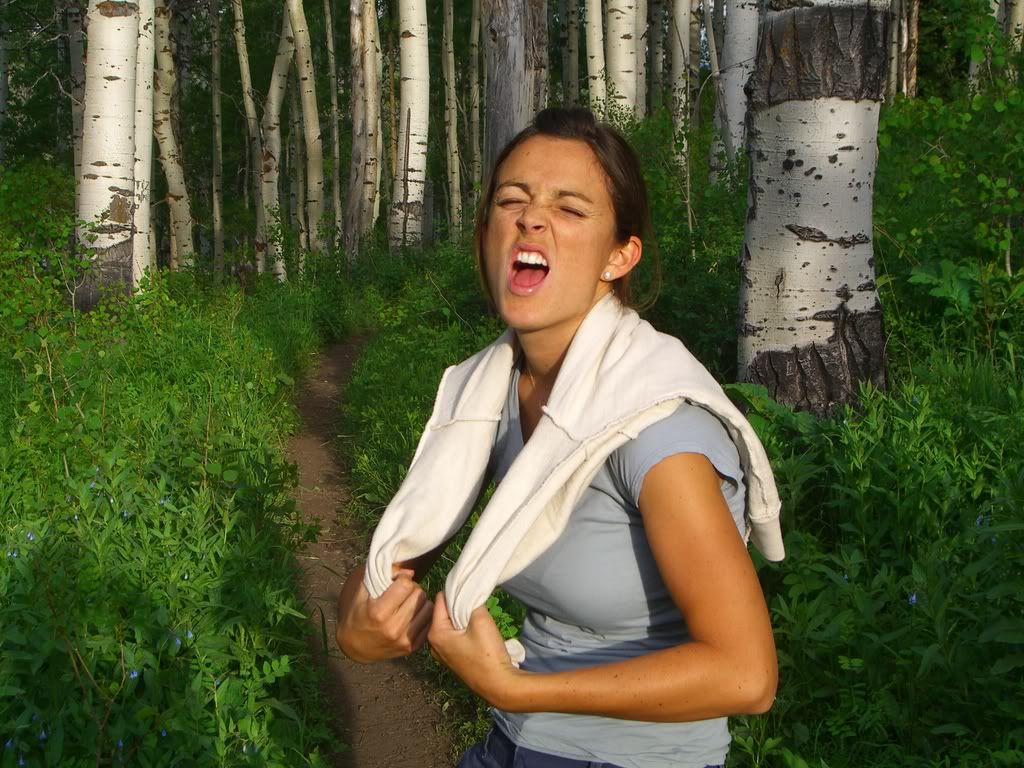 Although i believe my wife looks good in both photo's, i have to say that she looks way sexier in the first picture. What's crazy about this experiment is... in every photo we took this day where Shelby wasn't holding a cigarette, her face came out distorted and twisted.
This proven fact (smoking = sexiness) is something i was blind to for the past 27 years of my life. It wasn't until i searched it out with an open mind and performed tests (such as the one represented here) and came to my own conclusions, that i realized the validity of this theory. However, I'll let each of you come to your own conclusions and I will leave this open to discussion on the comments portion of this post.